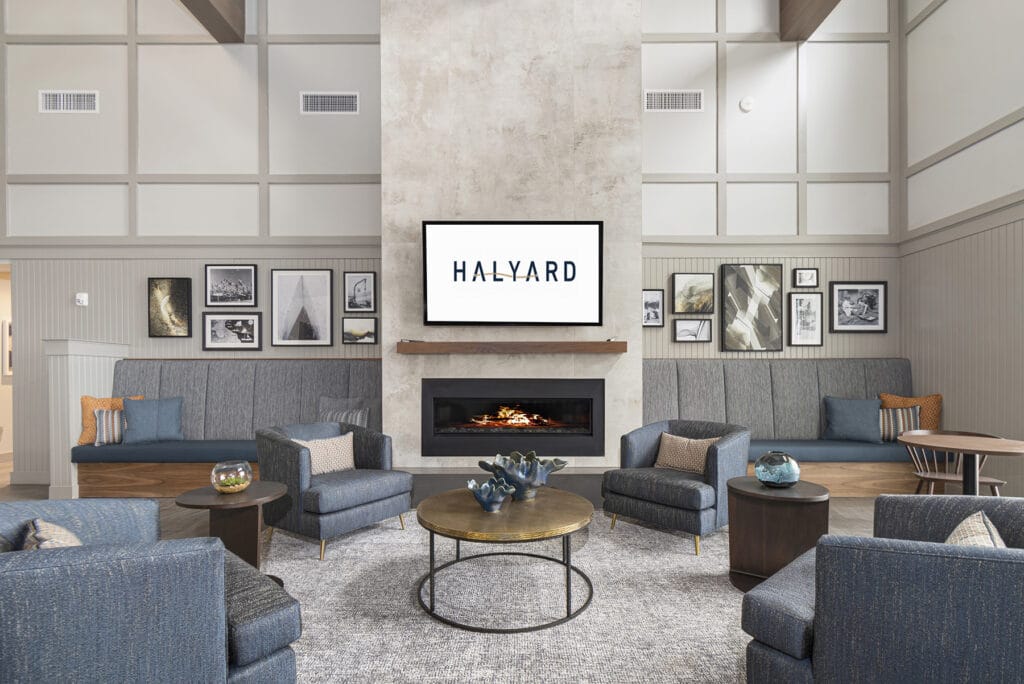 January 7, 2021, WOBURN, MA – The Dolben Company, Inc. ("Dolben") is pleased to announce that Halyard is now leasing. The property is located immediately east of the Blackburn Circle rotary in Gloucester, MA, connecting to Route 128, and located on the site of the former Milton L. Fuller Elementary School, which closed permanently in 2008. Halyard is part of a larger 13.65-acre PUD development site, which includes a 65,000 square foot YMCA building and 26,000 square feet of retail space, both of which are being developed by other parties. Halyard consists of 200 apartment units, thirty of which will be rented at 80% of area median income.

Halyard comprises three four-story buildings with surface parking. The property also includes a single story, 5,365 square foot clubhouse building with a great room and fitness center. Outdoor amenities include a fire pit and BBQ area. Halyard is a smoke-free, pet friendly community. Apartment homes include top-of-the-market finishes with granite countertops, stainless-steel appliances, and vinyl plank flooring in all living/dining areas. Current rents range from $1,695 to $2,395/month, and first occupancy is expected in late February 2021. Interested parties can learn more at www.HalyardApts.com, and can schedule either an in-person or virtual tour.
Monday – Friday: 10:00 am – 6:00 pm
Saturday: 10:00 am – 5:00 pm
Sunday: 12:00 pm – 5:00 pm

Andrew K. Dolben, Executive Vice President of The Dolben Company, Inc., noted, "We are very pleased to be developing in Gloucester. There is nothing quite like Halyard in the marketplace, and we are excited to be creating a new housing opportunity for residents of the City. We look forward to a successful lease-up."

About The Dolben Company, Inc
With offices in Massachusetts and Maryland and more than 17,000 residential units throughout the New England and Mid-Atlantic regions, The Dolben Company, Inc. is built on a deep heritage of performance and stewardship. Since 1929, four generations of the Dolben family have upheld a proud tradition of unparalleled success and profitability, fulfilling the property and investment needs for a wide array of businesses, financial institutions, organizations and private investors. For more information on The Dolben Company, visit www.dolben.com.