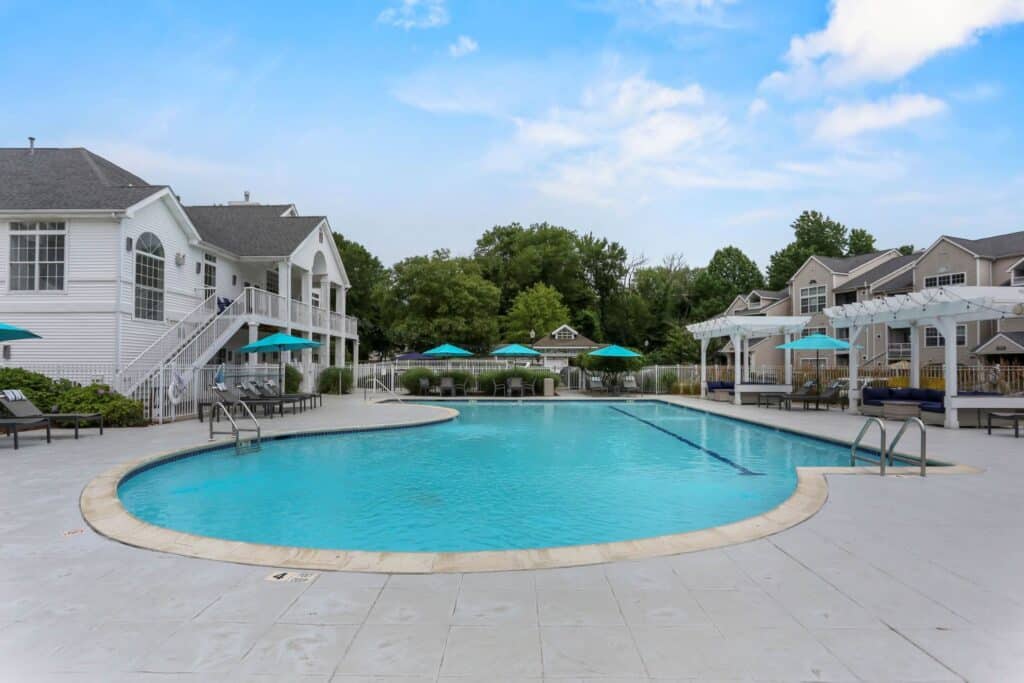 WOBURN, MASSACHUSETTS, October 18, 2023 – We are excited to announce that Dolben has assumed management of The Royce at Trumbull in Trumbull, CT. This community was constructed in 1997 and is comprised of 340 apartment homes with a mix of one-bedrooms, one-bedroom lofts, two-bedrooms, two-bedroom lofts and three-bedrooms. The community is owned by Colony Hills Capital. This is Dolben's first management assignment with this ownership group.
The Royce at Trumbull is a three-story garden-style community with direct-access apartments and open-air hallways. There are currently three finish packages throughout: Classic (original), Prior Renovations (completed in the past 5-10 years) and New Renovations (currently in-progress). As Classic apartments turn, they will be renovated. The New Renovations consist of stainless-steel appliances, plank flooring, in-unit washer/dryer, walk-in closets, and hard surface countertops. Select apartments offer balconies. Abundant community amenities include a two-story clubhouse with a community lounge, state-of-the-art fitness center, billiards room, and indoor basketball court. Outdoor amenities include a swimming pool with grilling and seating area, dog park, volleyball court, and garage/carport parking.
The Royce at Trumbull is conveniently located in Trumbull, CT right off Routes 25 and 15 with easy access to I-95.
About The Dolben Company
With offices in Massachusetts and Maryland and more than 15,000 residential units throughout the New England, Mid-Atlantic, and Southwest Florida regions, The Dolben Company, Inc. is built on a deep heritage of performance and stewardship. Since 1929, five generations of the Dolben family have upheld a proud tradition of unparalleled success and profitability, fulfilling the property and investment needs for a wide array of businesses, financial institutions, organizations and private investors. For more information on The Dolben Company, visit www.dolben.com.